It all started with wanting to solve a commuting problem that prompted Pushkar Phatak to develop his own e-bike and its design became a conversation topic when he rode it to work. Many people who saw his bike asked if he could also make one for them, and that was how Pushkar realised the potential of his e-bike. Together with his college friend Amit Sondhit, they went on to establish a company where selling these e-bikes became their newfound passion.
Ahead, Amit shares with us more about Watt Wagons, its bikes and how they set a new Guiness World Record.
You are based in Boston, US. Tell us about the amazing growth of Watt Wagons e-Bikes.
Like a lot of start-ups, we started out of a garage building bikes with our own hands. Over the course of three years, we are a well-established brand in the high-performance segment. We have moved to an 8,000 sqft establishment and hired employees to build and service electric bikes. We have also started a 5-star rated e-bike service company "ebike.rehab" to "heal" electric bikes, build relationships, upsell, and further the passion for riding. We have been profitable for two years now and are working on new technologies that will be game changers in the rider ecosystem. Starting from one product, we now have a portfolio of different bikes catering to all sorts of use cases. We are looking at multiplying last year's sales!
How did the idea of producing luxury e-bikes come to Pushkar Phatak, the founder of the company?
Pushkar built his first e-bike to solve his commuting problem. He realised he was onto something when someone at a traffic stop asked him about his bike and whether he could build the same for them. Toying around with ideas, he easily saw that while there were so many products in the market, there were hardly any that qualified as reliable, serious or, in some cases, just plain functional. He went to the whiteboard and out came some highly successful works of pure engineering!
He founded Watt Wagons and got working on securing design and vendor relationships after getting great feedback from a lot of enthusiasts! He went for the holy grail to prove the reliability of Watt Wagons — a Guinness World Record! Of course, along with kudos, it resulted in many things to work on to expand Watt Wagons.
I have been Pushkar's friend since undergrad, and had been working with him on a bunch of other things, including another company, when we decided to collaborate and take Watt Wagons to the next level. The company moved to a much bigger workshop from a garage and out came the new state-of-the-art products, new website and brand strategy, NHL player endorsements and media coverage.
Can you name a few of the early backers of Watt Wagons?
Watt Wagons is organically funded by us but we would be remiss if we didn't acknowledge some of the early backers who put their faith in us and placed orders for some of the best e-bikes in the world. There were a lot of our loyal customers who believed in us from the beginning and ordered based on our advanced concepts. Their orders helped us build our foundation and helped in scaling up.
What are the key propositions of Watt Wagons e-bikes? How innovative and "intelligent" is the engineering behind these bikes?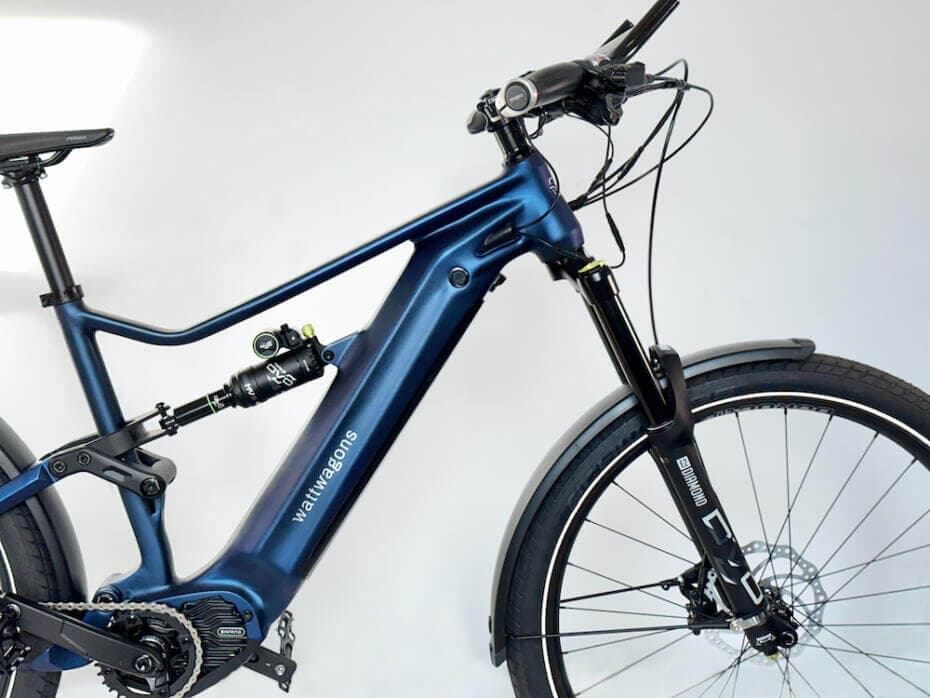 We focus on defining the technology of the future. When we started, we were the first to introduce high powered titanium commuter e-bike with belt drive, the one that we used to set a new Guinness World Record. The next generation of our e-bikes boasts ultra-light carbon fibre frames with top-of-the-line components and full suspension capability. We even offer internal gear hubs to reduce maintenance. We modify the motors with our advanced controllers to make them more reliable, efficient and fun. Our latest product, the Hound, is the only adventure e-bike platform that offers onboard charging — you can use an EV charging station just like your electric car!
In the summer of 2019, Watt Wagons travelled to Halifax with rider Ravi Kempaiah to set a new Guinness world record. Can you tell us more there?
In the summer of 2019, Watt Wagons travelled to Halifax NS with rider Ravi Kempaiah to set a new Guinness world record on the Ultimate Commuter Pro e-Bike (Now Helios). Our e-bike completed 400 miles in 24 hours using under a dollar of electricity. We were flagged off by Prof. Dahn, head of battery research for Tesla. We were covered on Canadian and US news channels.
You are bullish about the growth of the e-bike market, which numbers and research papers do you have on hand which sustain your vision?
We typically follow research papers from different consulting/data organisations (like McKinsey and Forbes) and online news from different outlets (like Electrek) that are focused on electric vehicles in general.
How do you define sustainability? How innovative is your vision and the measurement tools you have put in place there?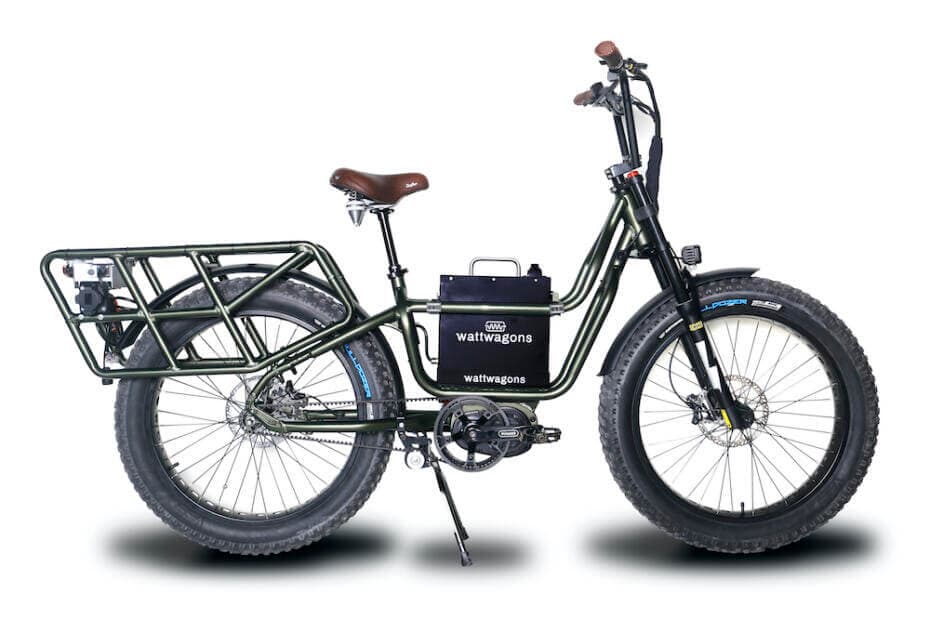 Our seriousness about sustainability is what led us here to begin with. We want to transform commuting through more environmentally sustainable solutions wherever possible. Our vision is to replace a major part of automobile traffic with a more sustainable and healthier alternative. Therefore, we focused on building products that are reliable for thousands of miles and need minimal maintenance to create true automotive-grade replacements for gas vehicles. Every mile ridden on our e-bike is greener and cheaper than traditional gas transportation. Additionally, we are also one of the largest recyclers in our city and engage with the local governments to assist with the messaging, products and driving change.
Watt Wagons has been a profitable company for the past three years. Are you aiming for an IPO soon? Where do you see the company in five year time?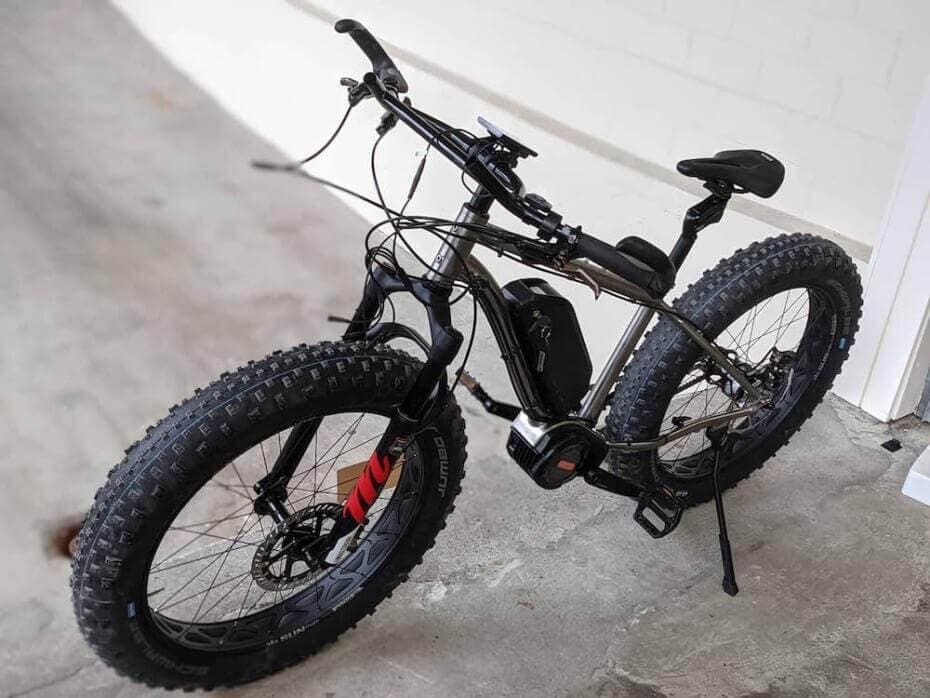 We believe we have some ways to go before we consider an IPO. There are certain products in our pipeline that we want to see to fruition before we decide to go public. We recognise that we are still a smaller player and want to establish ourselves as the de facto leaders in our space with a broader gamut of products before going public.
Where should our LUXUO readers go to buy a Watt Wagons e-bike? Who are your resellers? Do you also sell online?
We ship worldwide and have recently started onboarding dealers as well. LUXUO readers can buy our products online and join our other customers from 25+ countries. If interested, they can also contact us to become resellers.
For more information about Watt Wagons e-bike, click here.
For more reads on leaders, click here.