You could be forgiven for thinking that the Dubai edition of Indochine might fall short of its infamous New York older sibling. You would, however, be entirely incorrect. Indochine Dubai, opened earlier this year, exudes an effortless cool often sought after by fledgling restaurants. It's not that they've got one thing right, it's that they've got everything right.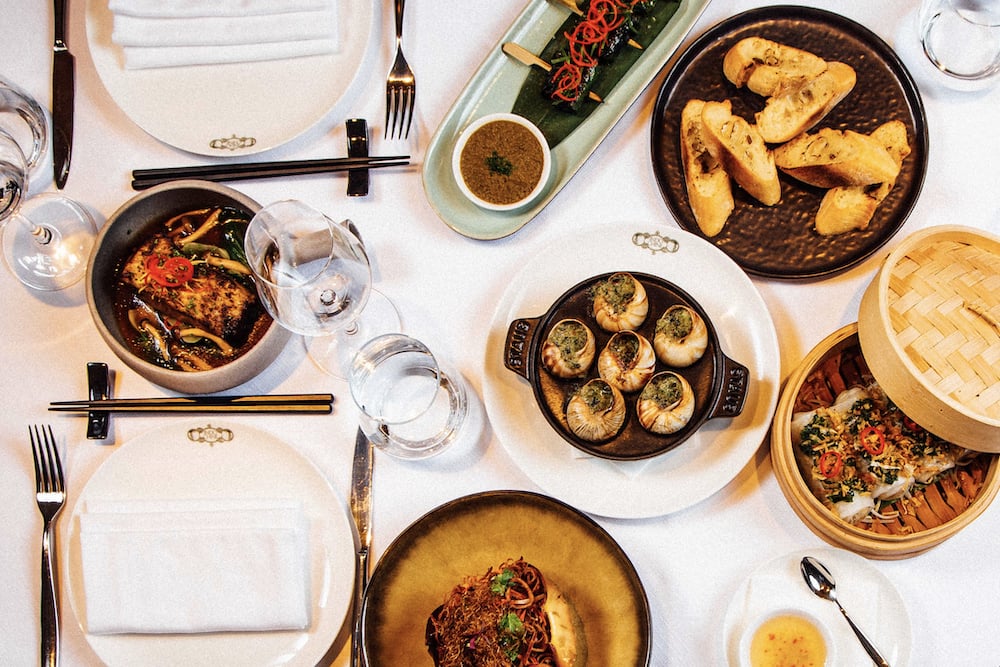 The Decor: The French-Vietnamese influences, prevalent in the cuisine, are also found far beyond. Adorned with semi-circular velvet banquettes and banana leaf motifs, the décor instantly transports you. Make sure to stop by the 'wall of fame' – an array of photographs from the infamous New York flagship – to catch some of the greatest names in fashion such as Linda Evangelista, Bella Hadid, and Kate Moss.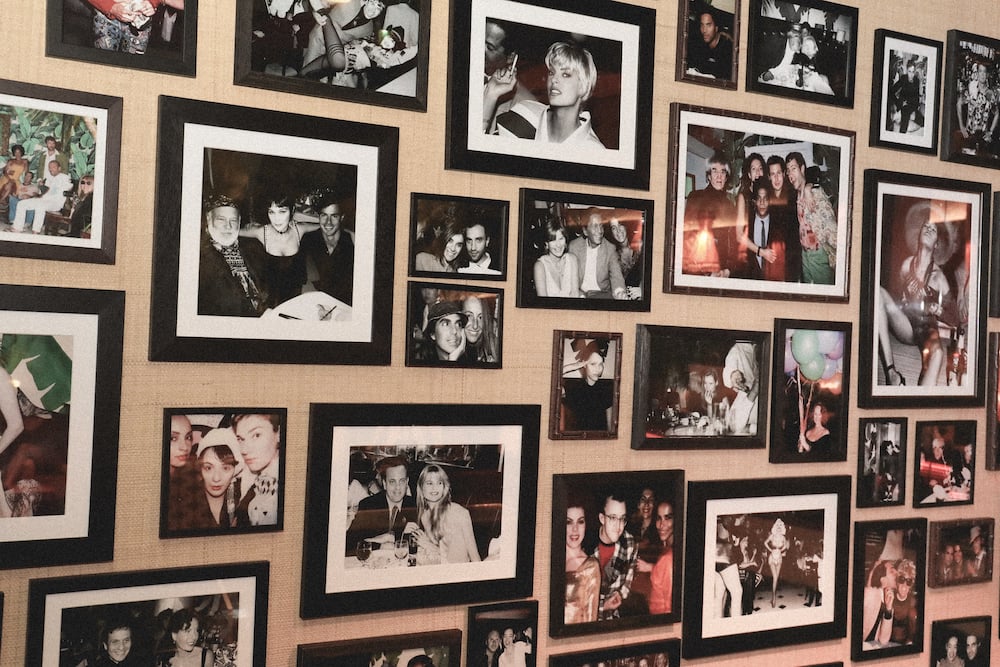 The Ambience: Unadulterated fun. There's a real party atmosphere to Indochine. Despite being sat at your own private table, the restaurant layout makes you feel as though you're part of something greater – a community atmosphere that you signed up for the second you walked through the illuminated doorway.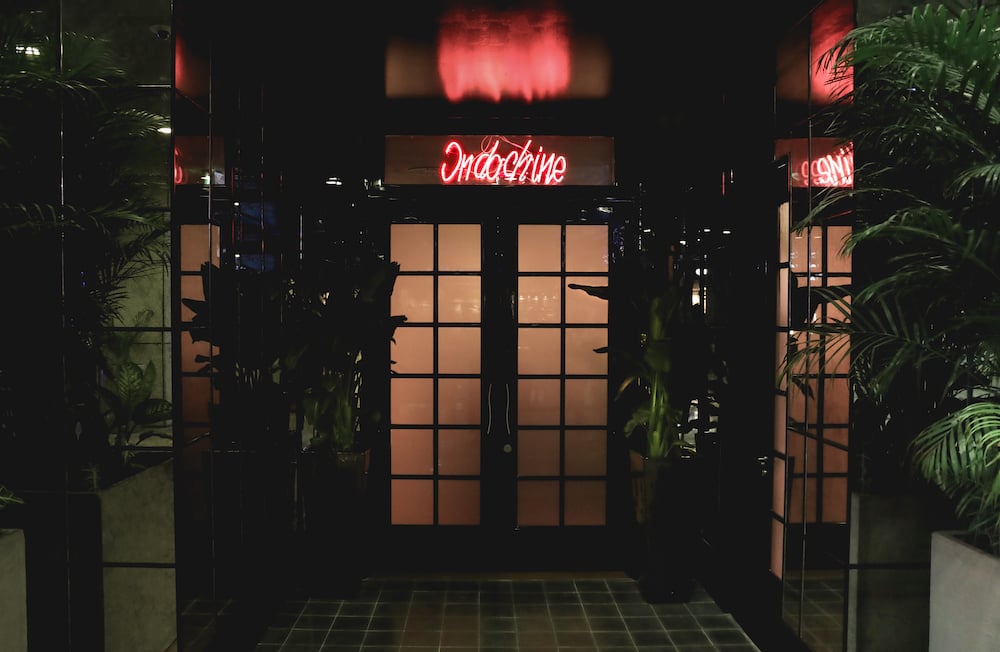 The Service: I'm putting it out there – the best service experience I've had in Dubai from the chicest array of characters. In what can be considered a somewhat bleak year, the staff at Indochine are determined to put a smile back on your face.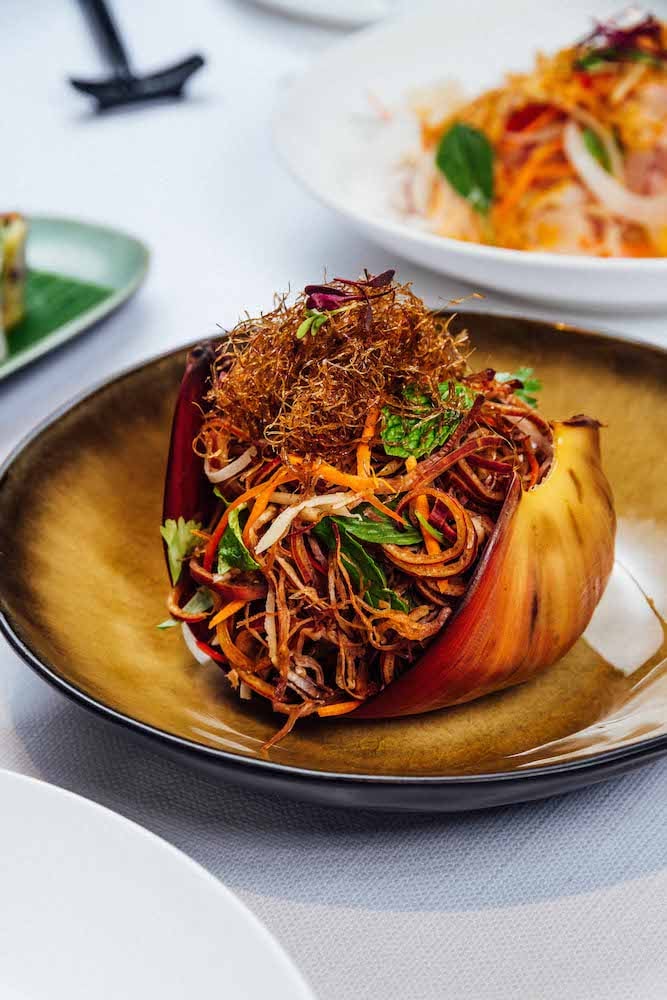 Standout Dishes: Absolute must-tries include the Crispy Egg Plant and Caramel Black Cod – the common theme being the exceptional use of caramel. The Wok Tossed Rice Noodles are an incredible surprise – put all preconceived notions of noodles to one side.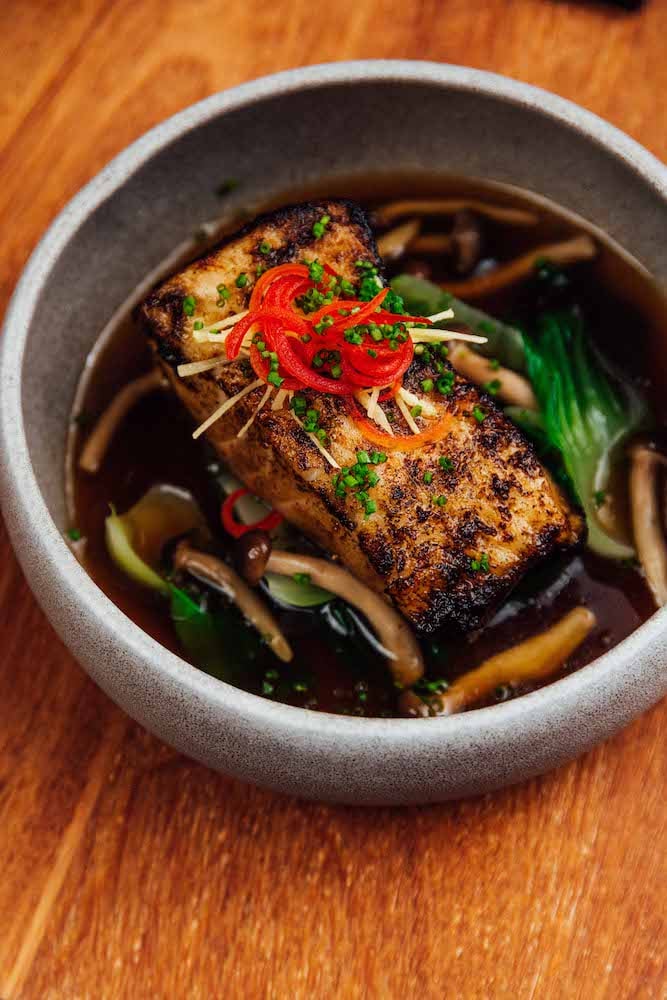 Insider Tip: Ask the dedicated staff to pair your drinks to your food. Trust me, you think you know better, but you don't. This will push your boundaries and elevate an already exceptional meal to an unparalleled gastronomical experience.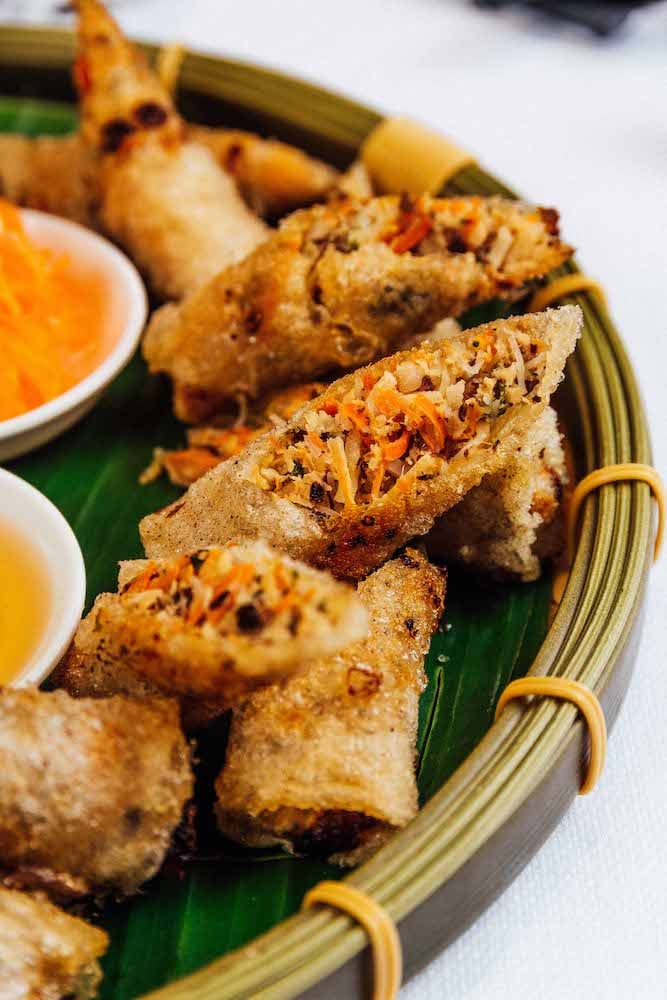 The Location: Indochine Dubai, DIFC
Price: Starters begin at AED42 and main courses from AED125 however for the true Indochine experience we recommend sharing a variety of dishes from across the entire menu.
Contact Details: +971 4 208 9333, website
PopSugar Rating: 10/10