Before you dive into the world of the best wine lipstick shades, let's break it down for you.
Wine lipstick will give your lips a bold and sultry look. It's a deep, rich color that can instantly elevate your look and add a touch of sophistication to your style.
Whether you're heading out for a night on the town or just want to add some spice to your everyday makeup routine, wine lipstick has got you covered.
What's the hype about wine lipstick?
Well, it's simple – it's a statement shade that commands attention. Wine lipstick's deep, dramatic hue can instantly make you stand out and exude confidence. Plus, it's a versatile color that can be dressed up or down, making it perfect for any occasion.
You can show off your independent, fierce style when you wear wine lip gloss.
There are certain shades that will work with every skin tone. These shades, from rich merlots to deep burgundies, can be used for any occasion.
Pour yourself a wine and discover the best lipsticks in every shade of skin.
1. L'Oreal Colour Riche – Divine Wine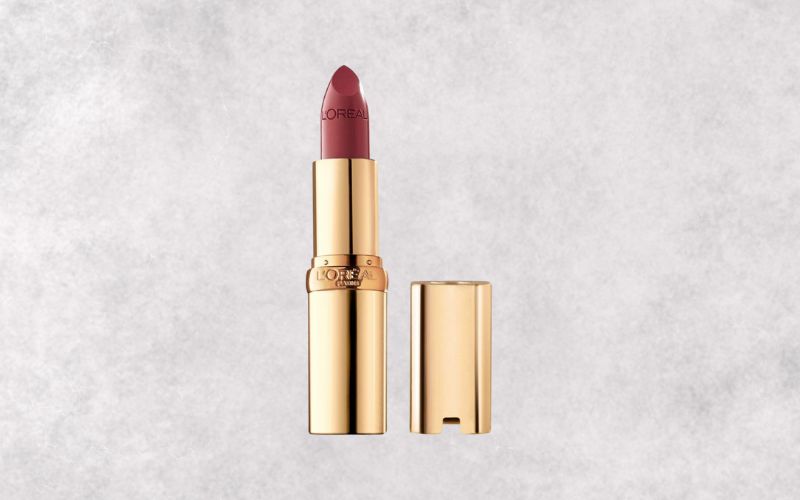 Its beautiful finish and lasting color makes it an excellent choice for anyone who loves wine-colored lips. The deep, red color looks great on many skin tones. And the subtle shimmer gives it a little extra glamour. Fruity fragrance is an added bonus. The inclusion of antioxidant-rich pigment and fruit extracts ensures radiance and shine. Easy application is made possible by the practical packaging that includes a handy applicator. A blend of argan oil and vitamin E keeps lips moisturized.
2. Juvia's Place-Velvety Matte Lipstick – Rouge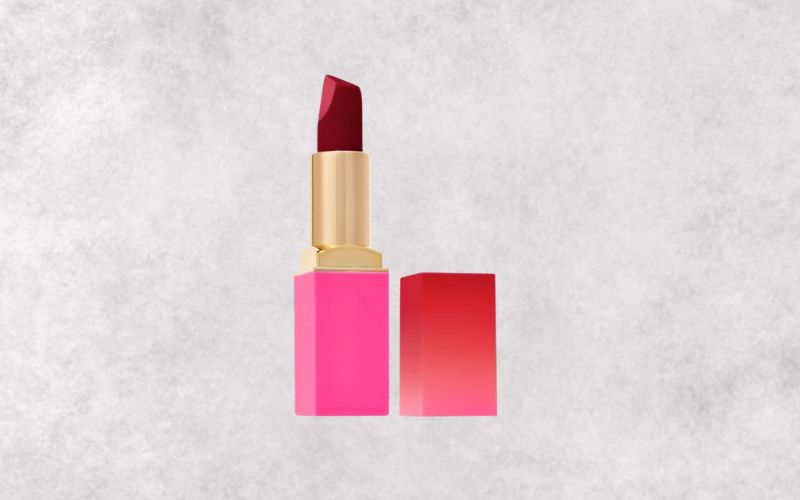 The intense color and velvety matte finish are a favorite. The deep wine red shade creates an elegant look by highlighting your lips. The plum and rose shades of their signature rouge range are worth trying if you want a more natural appearance. This lipstick is not only pigmented, but also has a pleasant scent and a subtle sheen that makes it stand out.
3. NYX Liquid Suede Cream Lipstick – Cherry Skies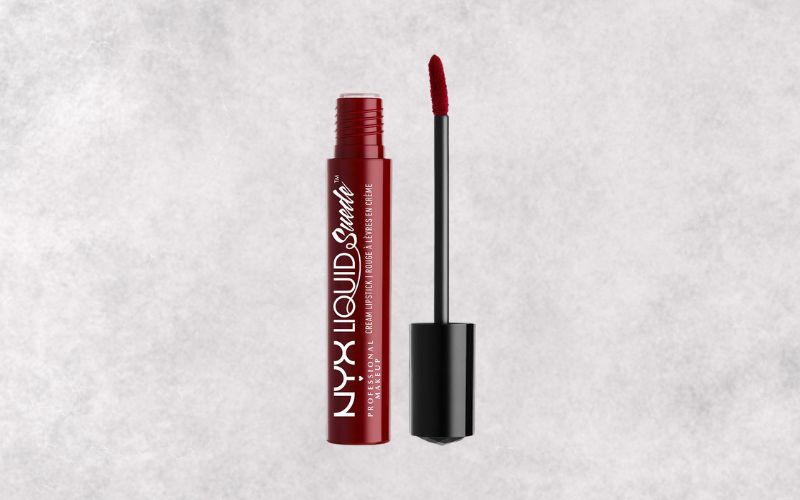 It gives lips a beautiful and intense red wine color. It's nice that NYX has included nourishing ingredients like mango extract and shea butter to give our lips the TLC they deserve. Moreover, NYX's commitment to being a fashion-forward and affordable makeup brand really shines through with this lipstick. When it comes to long-wearing, moisturizing lip color, it's definitely worth giving 'Cherry Skies' a go.
4. Lipstick Queen Saint Lipstick – Wine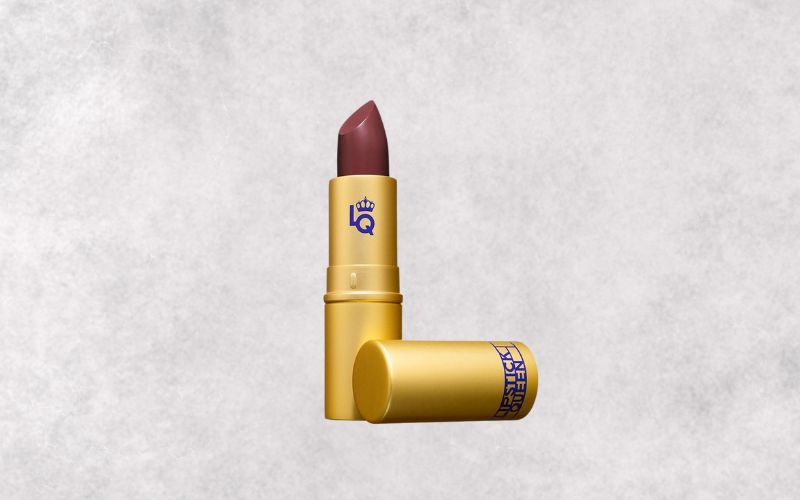 The formula is unique, as it gives full coverage without fillers or waxes. It is also extremely moisturizing for the skin. The deep wine color is stunning and can be used for any occasion. It is a timeless and sophisticated shade, thanks to its lack of fragrance and shine. The rich, creamy formula ensures the color will stay in place for many hours without the need to touch-up. Apply it directly to the lips and blend inwards for a natural finish.
5. BLK/OPL Cream Lipstick – Ebony Wine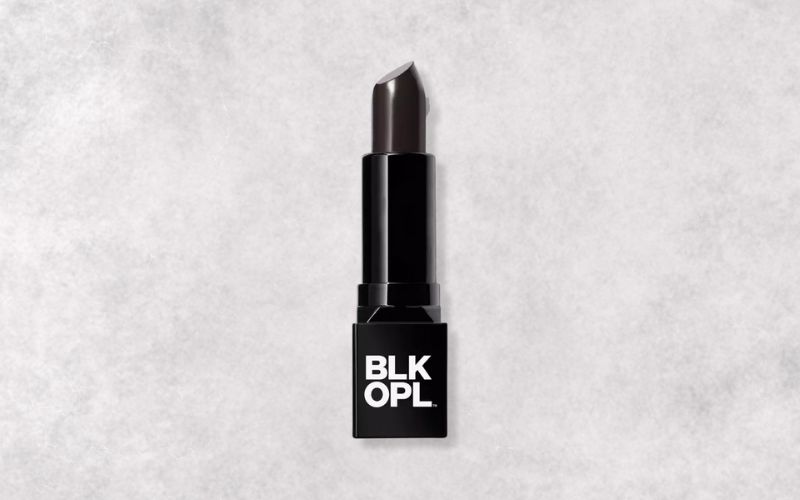 This lip balm is packed with nutrients that nourish, protect, soften and hydrate lips. It leaves them feeling moisturized, restored and protected. This lipstick is a stunning color that will enhance your lips with just one swipe. Also, it's a paraben-free formula, making it a safe choice for lips. While the deep shade of Ebony Wine may not be for everyone, if you're in search of a lipstick that feels lightweight and doesn't dry out your lips, this is definitely a product to consider. With its creamy texture and long-lasting color, it's the perfect evening look.
6. Palladio Herbal Matte Lipstick – Velvet Wine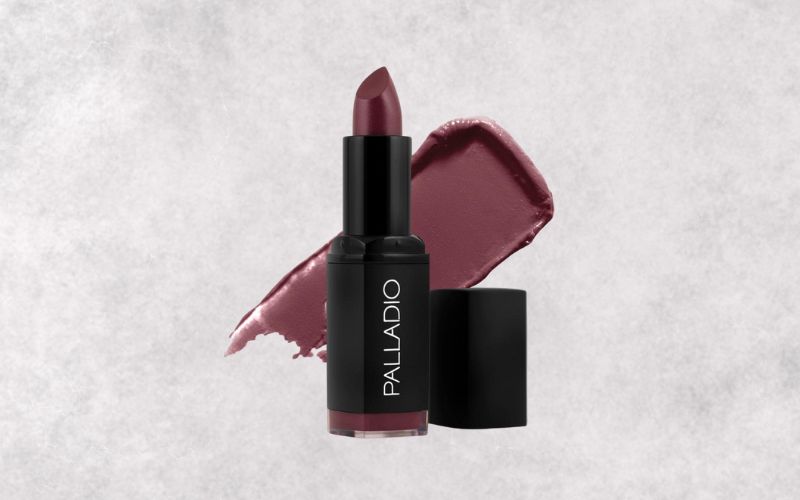 The velvety wine color is ideal for those looking for a long-lasting, full coverage. This rich formula with essential oils will nourish and moisturize your lips for the entire day. Carnauba gives this shade a natural shine, and it's free of synthetic dyes or chemicals. What's more, it's cruelty-free and clean beauty, so you can look and feel good knowing no animals have been harmed in the making of this product. All in all, we're highly impressed with the quality.
7. Revlon ColorStay Satin Ink Liquid Lipstick – Partner in Wine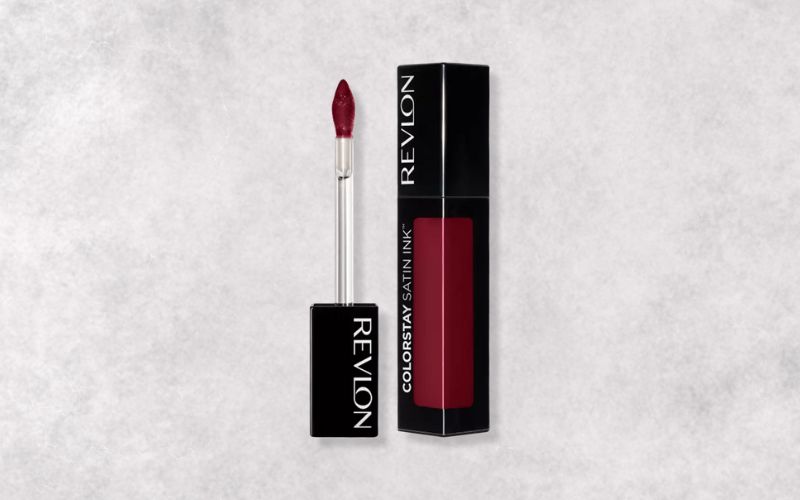 Unlike many other lipsticks, this product doesn't feel heavy on the lips or dry them out. The sheer color payoff gives the impression of wearing lipliner, without needing to use one. An incredibly long-lasting, moisture-rich formula that allows for buildable coverage, meaning we don't need to constantly reapply. What sets this lipstick apart is that it doesn't require additional layers of balm or wax, which can often leave lips feeling dry and flaky.
8. bareMinerals Mineralist Hydra-Smoothing Lipstick – Integrity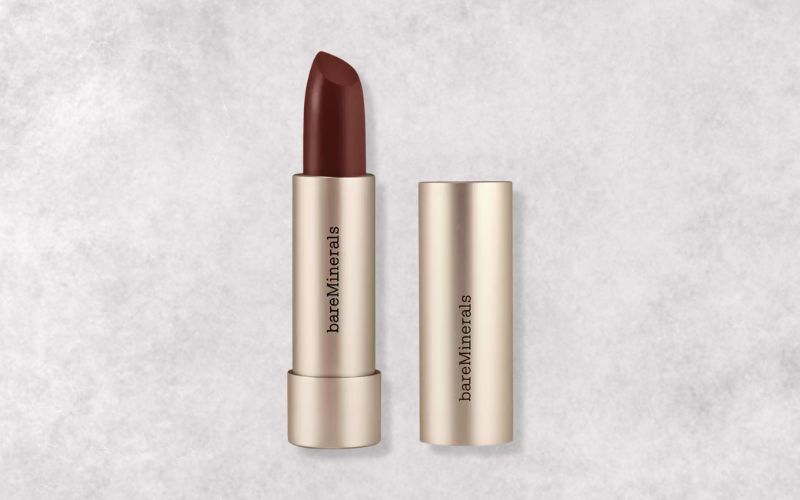 This rich, luxurious lipstick is lightweight and provides buildable color for a natural look that lasts the entire day. We're blown away by how long-lasting it is, without being cakey or dry. You don't have to worry about fading or smudging, because it doesn't! It enhances the natural lip color, and makes application easy. It's perfect for those seeking lipstick that delivers a natural-looking finish.
9. REALHER Moisturizing Lipstick – Boss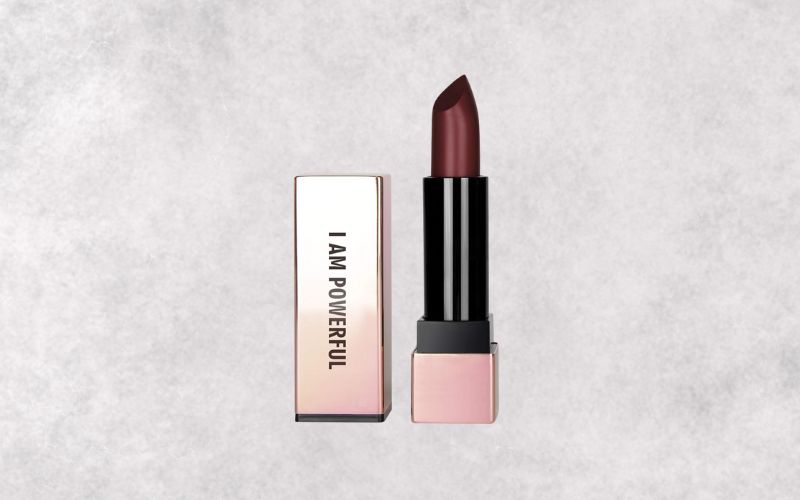 Let's start with how incredibly hydrating and nourishing it is – lips feel smooth after applying it. The antioxidants and vitamins make a huge difference in protecting your lips from pesky free radicals. Plus, it's lightweight and easy to apply – a dream for those busy mornings! But the real winner for us is the waterproof formula—no more worrying about flaking or smudging.
10. Wet n Wild Cloud Pout Marshmallow Lip Mousse – I'm On Cloud Wine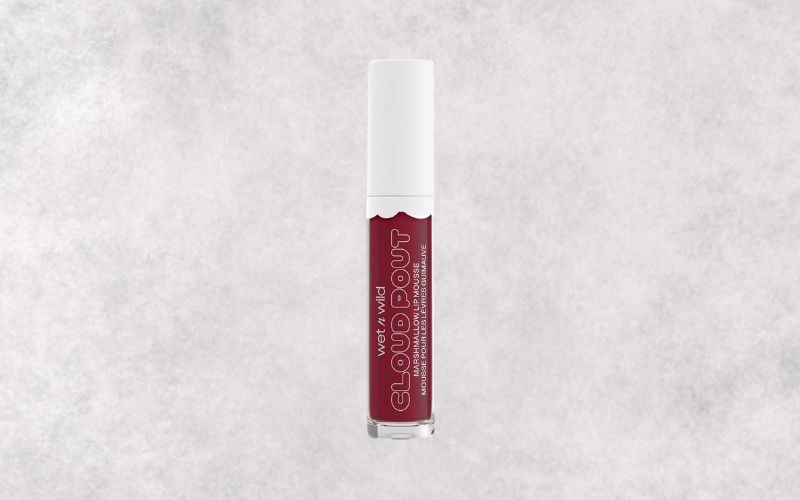 This isn't your typical liquid lipstick. It's got the smoothness of a balm while giving you that gorgeous matte finish. It is a gorgeous color and stays on for the entire day. Whether you're headed out for the day or glamming it up at night, this lip mousse won't smudge or budge.
11. MAC Amplified Lipstick – Dark Side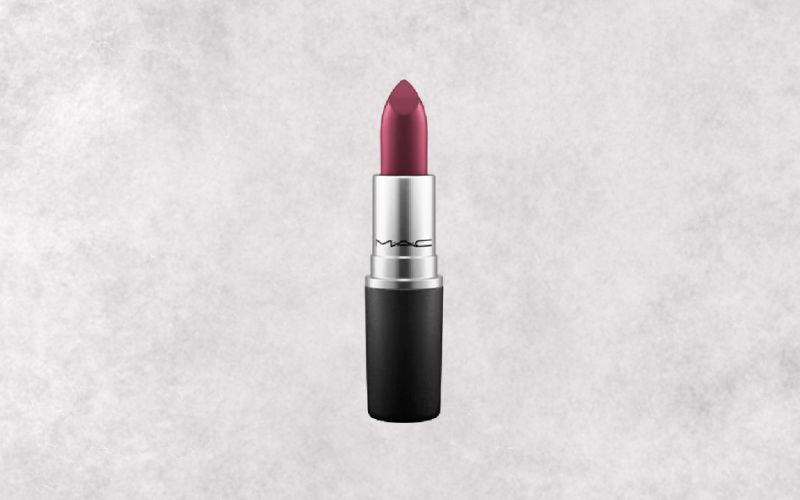 Wine-colored lipsticks are perfect for people who love to be big, bold and stylish. Plus, the pigment is incredible – 3x more than regular lipsticks! What's the best part? This lipstick stays on all day so you can go straight from the office to dinner. No more hassle of reapplying or layering over lip liner – this lipstick means business. This lipstick can transform your makeup. MAC has definitely hit the jackpot.
How to Choose the Best Wine for Your Skin Tone
When it comes to choosing the right wine lipstick shade for your skin tone, it's all about finding the perfect match. What wine shades complement your skin tone depends on it. If you have fair skin, choose lighter shades of wine with a hint or coral. Dark skin tones should opt for darker berry shades. Medium skin tones are best to go with bolder wine shades. You want to find a shade which enhances your natural features and gives you a feeling of confidence and strength.
How to extend the life of wine lipstick
Before applying lipstick, exfoliate your lips and moisturize them to create a smooth base.
To prevent feathering, use a lip liner before applying wine lipstick.
Reapply your lipstick after blotting it with tissue. This will give you a richer, longer-lasting color.
How to Rock the Fine Wine Look
You want to look your best when you rock wine lipstick. Here's how to pair it:
How to choose the best lip liner The key to creating the perfect wine lipstick combo is finding the right lip liner. This will define your lips, and stop the lipstick bleeding.
Match your blushIf you want to create a coordinated look, your blush should complement your wine lip color. If you want to add color to your cheeks, try a deep, rosy shade of blush. It won't clash with your lipstick.
Keep your eyes subtle Keep your eye makeup simple, as your wine lip gloss is the main attraction. Choose neutral eyeshadows with a thin coating of mascara and let your lips be the star.
What to wear with your wine lip color?
The key is to make it easy and let the lips take the show. Combine your wine-colored lipstick with an easy outfit for a chic look.
Final Thoughts
It's important to know that wine lipstick shades won't suit everyone. If you're unsure, test the color out on your lips before making a purchase.
Many people don't wear wine lipstick colors because they worry it'll clash with their skin tone or hair color. Although this is true for non-natural shades like pink and blue, there are many natural-looking wines that work well with all skin tones and hair colors.
And don't forget — we're not just talking about red wines! Whatever your taste or style, there's a wine that'll work for you.